Autumn seems to be plundering in by the signs of frost, leaves falling, and chilly mornings. Clouds beckon me in the early part of the day, and brilliant sunsets enamour me each evening. Indian Summer always affect a warm glowing feeling reminicsent of childhood and days gone by.

I find inpiration in the warm aroma of leaves burning, apples baking, and pumpkin roasting. Typing with a cup of hot coffee and a cinnamon roll fresh from the oven brings even the least interesting project to life. The feeling reminds me of childhood, when I'd arrive home with something delicious cooking in the kitchen, just to scatter my homework on the table and spend hours writing for my favorite class - Writing.

On these days, poetry, short stories, memories, and laughter come easy. Autumn, particularly Indian Summer, is my favorite season.
We have some great stories to share in this newsletter. Browse about a bit and enjoy. I've included a link to each writer's site so you can visit and get to know the writer! Enjoy!

Jan

chill the air
weather fair
life so calm
leaves burn
flowers turn
sky blue
clouds gray
rain drops fall
still of night
moon shines bright
stars twinkle
morning light
love is past
memories last
children gather
candy sweeter
learn to know
write and show
autumn fades
to winter glow


by Jan Verhoeff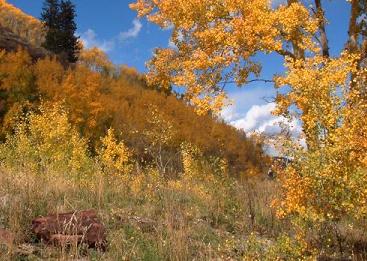 Haunting Past Zines