Dreams and Accomplishments

Jan's Destiny

Jan believes in dreams, the fulfillment of life through dynamic living and accomplishment of dreams and goals worthy of investment and time. Her focus promotes the development of new business, leadership, education, and personal values.

Jan relates life to a journey unfulfilled, while the journey continues to move forward, the arrival can only be accomplished by those she strives to empower and encourage after her journey is over.

Faith in God and hope in eternity provide Jan with her vitality and exuberance for living a joyful life.
Gardening is a favorite hobby of Jan's. Her attempts at 'regreening' her yard in the Colorado droughts are always hilarious at least, resulting in stories to tell and write. Each year the burmuda fades to brown in the heat of summer and each year she spends months attempting to bring it back to life.
Her motto: "NEVER GIVE UP"
More About Jan
Working from home as a business consultant enabled her to home educate her four children. In a learn as you go process, Jan created a curriculum that supports her theory of education through hands on experience and consistent parental guidance. With one daughter in college, and three more directing their efforts toward fulfilling educational careers, Jan feels competent and successful in this area. She writes a home school journal - encouraging other parents to home educate their children using her unschooling process. Her continued participation in the home schooling efforts across the nation is evidenced in her writings.

Jan started writing in high school, a member of the Nashville Press Association, with a gleaming press card enabling her to enter the back stage area and interview entertainers after concerts. After a period of time writing for various fan club publications and music industry trade papers, Jan's interests expanded to include news writing. She wrote articles for newspaper, magazines, and center insert publications during the ensuing years.

Jan's first self-publication was for new business owners, detailing the startup of new business. Self published in 1991, it sold over 1000 copies. It was promoted through small businesses nationwide, eventually weaving its way into the classrooms at several state colleges, to be used as resource material for students entering entrepreneurial fields.

Later publications included promotional copy booklets, salesmanship booklets, and business article publications, shared with clients, friends, business associates, and sold randomly throughout the business field. Eventually she began writing business development articles for a magazine called Business Opportunities, which ultimately has led to publications in more than twenty five nationally distributed magazines. Many of those are repeat monthly publications.

Her interest in publication continues with a small business using her publications, graphics, and writing skills.

Jan's endeavors expanded to include poetry, where she has earned many awards and recognitions for her work. Short stories and children's readers became an interest as she continued to expand her talents, and she has shared her work in various formats with family and friends, as well as in publications that encourage group writings. Jan's interests continue to expand toward the writing and publication of books that provide reader interest, promote healing and personal development, and encouragement.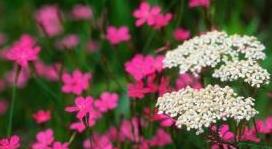 " Opposition is a natural part of life. Just as we develop our physical muscles through overcoming opposition - such as lifting weights - we develop our character muscles by overcoming challenges and adversity."
~ Stephen Covey ~
" Master the perception principle. Learn to know yourself. Know the real person deep within you."
~ Dr. Norman Vincent Peale ~
" You cannot escape the results of your thoughts. Whatever your present environment may be, you will fall, remain, or rise with your thoughts, your vision, and your ideal. You will become as small as your controlling desire, as great as your dominant aspiration."
~ James Lane Allen ~
" Flaming enthusiasm, backed by horse sense and persistence, is the quality that most frequently makes for success."
~ Dale Carnegie ~
" Character, not circumstances, makes the person."
~ Booker T. Washington ~
" The true test of character is ... how we behave when we don't know what to do."
~ John Holt ~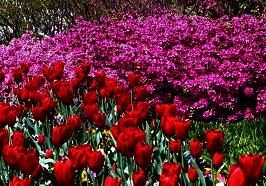 " I don't measure a man's success by how high he climbs but how high he bounces when he hits bottom."
~ General George S. Patton ~